Advanced Cellular Weight Loss
ACM Metabo is a unique biologic formulated to enhance metabolic and thyroid function, boosting energy, speeding metabolism and inducing healthy, consistent weight loss. Results are fast acting and safe.
Clinically Proven
ACM Metabo provides essential nutrients, botanicals and amino acids clinically proven to promote weight loss. Ingredients include Green Tea Extract (ECGC), Glutamine, Green Coffee Bean Extract, Panax Ginseng, Ashwagandha root, Citrus aurantium, Rhodiola rosea, Greater Burdock, Peppermint Leaf.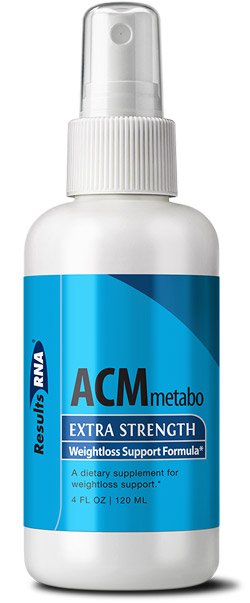 Convenient Delivery System
No more capsules or pills. Get your weight loss nutrients in an easy to take intra-oral spray containing natural peppermint leaf with a breath freshening taste. Small enough to carry in almost any bag, ACM Metabo can be taken any time of the day to boost energy, revitalize and stimulate metabolic function.
Advanced Cellular Technology
ACM Metabo delivers the power of each ingredient in the most effective manner possible; achieving maximum results without stomach discomfort or side effects. ACM Metabo is immediately absorbed, simple to take, and has a pleasant taste. Just spray, swish, and swallow.