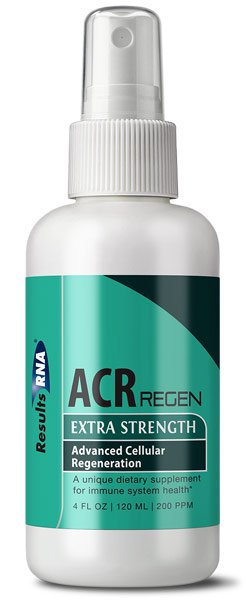 Total Body Healing ACR Regen supports regeneration and healing; providing essential nutrients and cellular building blocks to speed the body's recovery from illness, injury or stress.
Optimized Cell Signaling Cellular regeneration and healing can only occur when cell signaling is functional. ACR Regen represents the first of its kind regenerative health formula with specific nutrients to optimize cell signaling and function.
Enhanced Cell Protection Provides protective effects, proven to reduce muscle damage and inflammation during periods of high oxidative stress, inhibiting oxidative damage.
Promotes Cell Activation Activates cells to enter the growth and proliferation cycle, facilitating rapid healing and relief.
Improved Cellular Regeneration Living cells are chemo-electromagnetic units. Utilizing ionic and neuronal signaling within a range of growth factor pathways, ACR Regen heightens chemo-electromagnetic cell function; promoting tissue healing and cellular regeneration
Amplification and Synergy ACR Regen amplifies healing and regenerative effects when combined with ACZ Nano, ACG Glutathione and ACS200.
Advanced Cellular Technology ACR Regen delivers the power of each ingredient in the most effective manner possible; achieving maximum results without stomach discomfort or side effects. With Advanced Cellular Technology, ACR Regen Extra Strength Intra-oral spray is immediately absorbed, simple to take, and has a pleasant taste with a hint of natural mint. Just spray, swish, and swallow.
SERVING SIZE
Serving size: 12 Sprays
Servings Per Container (2oz/60mL): Approx. 60
Servings Per Container (4oz/120mL): Approx. 120
AMOUNT PER SERVING
Proprietary Blend 9000 mcg
Ingredients
PQQ (pyrroloquinoline quinone), Idebenone (CV-2619), Methylcobalamin, L-Carnitine, L-Glutamine, L-Alanine, L-Isoleucine, L-Leucine, L-Valine, Glycine, L-Aspartic Acid, L-Arginine, L-Ornithine, L-Histidine, L-Lysine, L-Methionine, L-Phenylalanine, L-Threonine, L-Cysteine, L-Glutamic Acid, L-Proline, L-Serine, L-Tryptophan, L-Ascorbic Acid, Peppermint Leaf (Mentha x piperita) and Natural Trace Minerals.
Offered in 2 oz and 4 oz Intra-oral Sprays
* % Daily value not established