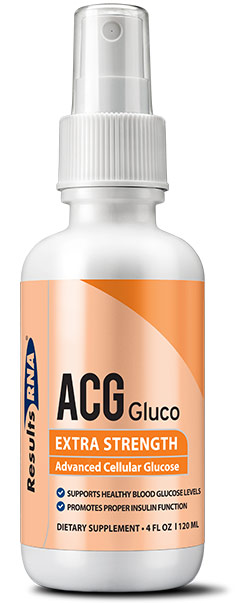 Blood Glucose Regulation
ACG Gluco Extra Strength provides support for blood glucose regulation by:
enhancing cellular uptake of glucose

improving insulin sensitivity

decreasing gluconeogenesis

inhibiting intestinal hydrolysis of sucrose and thereby lowering blood glucose levels
Advanced Cellular Technology
ACG Gluco Extra Strength delivers the power of each ingredient in the most effective manner possible; achieving maximum results without stomach discomfort or side effects. With Advanced Cellular Technology, ACG Gluco Extra Strength Intra-oral spray is immediately absorbed, simple to take, and has a pleasant taste with a hint of natural mint. Just spray, swish, and swallow.
Ingredients
Berberine, Fenugreek Seed (Trigonella foenum-graecum), Astragalus Root (Astragalus membranaceus), Banaba Leaf Extract (Lagerstroemia speciosa), Cinnamon extract (Cinnamomum cassia), Peppermint Leaf (Mentha x piperita)
* % Daily value not established
Standard Dose
Take 6 sprays by mouth, twice daily.
Higher Dose
Take 12 sprays by mouth, twice daily.
Optimal Use
Spray, swish and swallow. You may take other Results RNA formulas immediately.

Do not eat or drink for 2 minutes following.
SERVING SIZE
Serving size: 12 Sprays
Servings Per Container (2oz/60mL): Approx. 30
Servings Per Container (4oz/120mL): Approx. 60
AMOUNT PER SERVING
Proprietary Blend Tincture <250 mg*